After Being In The Food Entertainment business For Years,
I Decided To Expand My Success And Follow Another
Passion That I Had For Many Years.
777 Hot Sauce Company Is Dedicated To Offer The Best Zesty, Full-Flavored And Fiery Foods Products Produced
In East Moline, IL. And Shipped Around The United States, At The Lowest Prices And With Attentive Customer Service.
I Don't Use Any Filler Ingredients Like, Extracts, Pepper Mash, Pepper Resin, Corn Starch, Flour, Corn Syrup,
Or Any Artificial Flavors Or Preservatives.
I Continue To Hand Select All Of The Best Ingredients And Make Our Hot Sauce Every Week In Our Commercial Kitchen In Quad Cities. My Sauces Cover All Levels Of Heat To Satisfy A Variety Of Tastes And Applications While Adding Depth And Flavor To Any Of Your Favorite Dishes.
Rich Glancey-Founder & CEO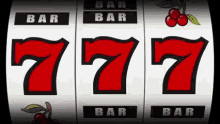 - Is For The Seasoned Hot Sauce Enthusiast But Is Also A Crowd Pleaser. It Is A Solid
Medium And Goes Well On Anything.
- Our Hottest Blend Made Our Special Guajillo Pepper Mix, Yeah Sure
It Is Pretty Warm, It Has A Flavor With A Nice Escalating Heat.
- Has A Jalapeno/Garlic Flavor (Great On Mexican Food).
- Pepper Red Sauce With Perfectly Balanced Garlic Heat.
- Pepper Red Sauce With Perfectly Balanced Garlic Heat & A Splash Of Lime
Ricardo's Sweet Heat Steak Sauce -
With Just The Right Amount Of Added Spicy
Hot Kick. It Is More Than A Steak Sauce.
Ricardo's Spicy Steak Sauce -
Because Of It's Unique Flavor And Varity Of Uses.
You Can Grill, Cook, And Marinate With It, Or Put It In Your Soups, Stews, Baked Beans.
Available In 17 oz / 1/2 Gallon / 1 Gallon From coating
traditional buffalo wings to creating a hot buffalo chicken dip, this ready-to-use 777 buffalo wing
sauce is all you need to kick up the flavor of any entree or side dish.
HOt & Spicy Pickle Spears
777 Hot & Spicy Pickle Spears -
Soaked In 3 Flavors Of Our Sauce Garlic, Jalapeno,
And 777 Hot Sauce, these crunchy spicy garlic spears are a delectable and easy snack. With no fat and
no cholesterol, this jar of spears makes a wonderful treat for the whole family.
yah yah's bloody mary mix
yah yah's bloody mary mix -
Getting bored by your basic Bloody Mary?
It's time to kick up the flavor with YAH YAH'S Hot & Spicy Bloody Mary Mix.